In this guide, we will create chat.donejs.com, a small real-time chat application with a homepage showing a tabs widget and a messages page that lets us send and receive messages in real-time: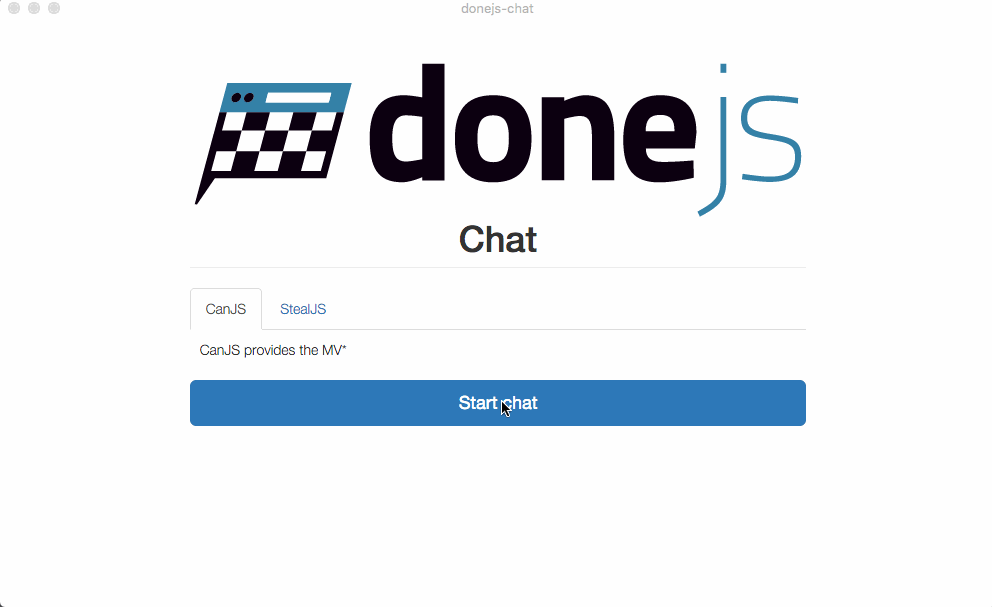 In the first part of this guide, we will install DoneJS, generate a new application and start a server that provides hot module swapping and server-side rendering. We will then import Bootstrap from npm, create our own custom HTML elements and set up routing between the homepage and the chat messages page. After that, we will complete both pages by adding a tabs widget to the homepage and the ability to send messages and receive real-time updates.
In the final parts of the guide we will make an optimized, progressively loaded production build and deploy it to a CDN. We will conclude with creating a mobile and desktop version of the application.
If you run into any problems, let us know on Gitter, we're happy to help out.
For an even easier version of this guide, one that can be done entirely online, checkout CanJS's Chat Guide. There, you'll build the same chat widget in a JS Bin, but without a mobile or desktop build and deployment to a CDN.

Similarly, if you are unfamiliar with module loading and module loaders, you may want to checkout StealJS's Quick Start Guide before proceeding with this guide.